The cliche goes like this: "An ounce of prevention is worth a pound of cure." Nowhere does this adage fit more closely than with that of Alzheimer's Disease. Alzheimer's Disease is a degenerative brain disorder that causes progressive memory loss and decreased mental function. Alzheimer's is prevalent in the U.S. and across the globe and its numbers are rapidly increasing. In fact, the 2009 World Alzheimer's Report states that 35 million people worldwide are living with dementia and Alzheimer's. This is up 10% from 2005 and the numbers of those suffering from Alzheimer's disease and dementia are expected to double every 20 years culminating with about 115 million people by 2050. There is no cure for this disease and treatment is aimed solely at the symptoms. This is why prevention is so vital to your cognitive health.
Although a large part of developing Alzheimer's is genetic, there are some things you can do to lessen your chances of developing this awful disease.
Alzheimer's Disease is thought to be caused by a variety of factors. As stated above genetic factors play a major role so the tips listed below must be applied with that in mind. Some people have much higher chances of developing this disease. Alzheimer's is also thought to be caused/triggered by head injuries, chronic aluminum exposure,  and free radical damage. With these in mind, lets discuss 4 ways to avoid developing Alzheimer's disease.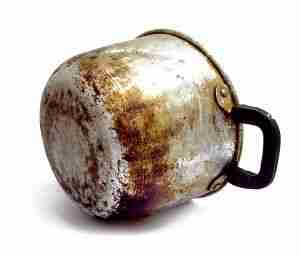 1. Avoid Aluminum.
You're probably scratching your head right now thinking, "when have I ever encountered aluminum and who cares anyway?" When the brain is exposed to aluminum chronically, Alzheimer's Disease becomes more common.1 Aluminum in consumer products is far more widespread than one might think. For example, antacids, deodorants, non-dairy creamer, baking powder, and table salt, all have aluminum as an ingredient. Wrapping food in aluminum foil or cooking in aluminum cookware is another way to be exposed to aluminum. Even scarier is the fact that the most likely source of aluminum exposure is through municipal drinking water. Some aluminum is in the water supply naturally and some is used in the form of "alum" to clarify the water. Either way, studies have shown that even trace amounts of aluminum can immediately enter brain tissue.2
2. Increase B vitamins.
In many cases, both thiamin (Vitamin B1) and Vitamin B12 are deficient in those suffering from Alzheimer's Disease. Both of these nutrients play key roles in neurological pathways and if deficient levels can be replenished, damaged caused by such a deficiency could be reversed. A high quality thiamin and B12 vitamin can often remedy such a deficiency.
3. Get more Zinc!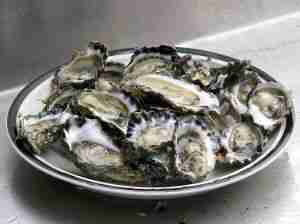 Zinc plays a vital role in DNA replication, transcription, and repair. Zinc also happens to be one of the most commonly deficient nutrients in the elderly population. Research has suggested that zinc deficiency is a factor in Alzheimer's development.3 A good multi-vitamin/mineral will have ample zinc to correct any deficiency.4
4. Up that ORAC.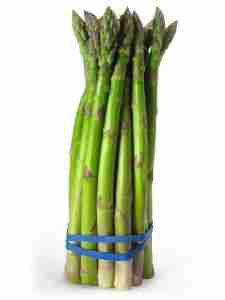 Since free radical damage and Alzheimer's have been strongly correlated, it is absolutely essential that antioxidants are included in the diet. In a previous post, ORAC values were discussed and if you recall, the higher the ORAC the more powerful the neutralizing effect on the nasty free radical. Get your high ORAC from fruits and vegetables and vitamin C and E.
What something as important as cognitive health, it's important to remember that no prevention is certain. These are four simple tips that may help reduce the likelihood that Alzheimer's Disease develops. And as always, everyone should talk to their doctor before starting a new supplement/lifestyle alteration.
Here's to your health!
[team_member name="Joe Stout, M.S." title="Father of 5" img="https://mtcapra.com/wp-content/uploads/2010/01/joe.jpg"]
Joe holds both an M.S. and B.Sc. degrees in Human Nutrition and Food Science from the University of Bridgeport and Washington State University. Joe has been married to his wonderful wife Elizabeth for seven years and has 5 beautiful children. He is the President of Mt. Capra and lives on and manages the family goat dairy.
[/team_member]