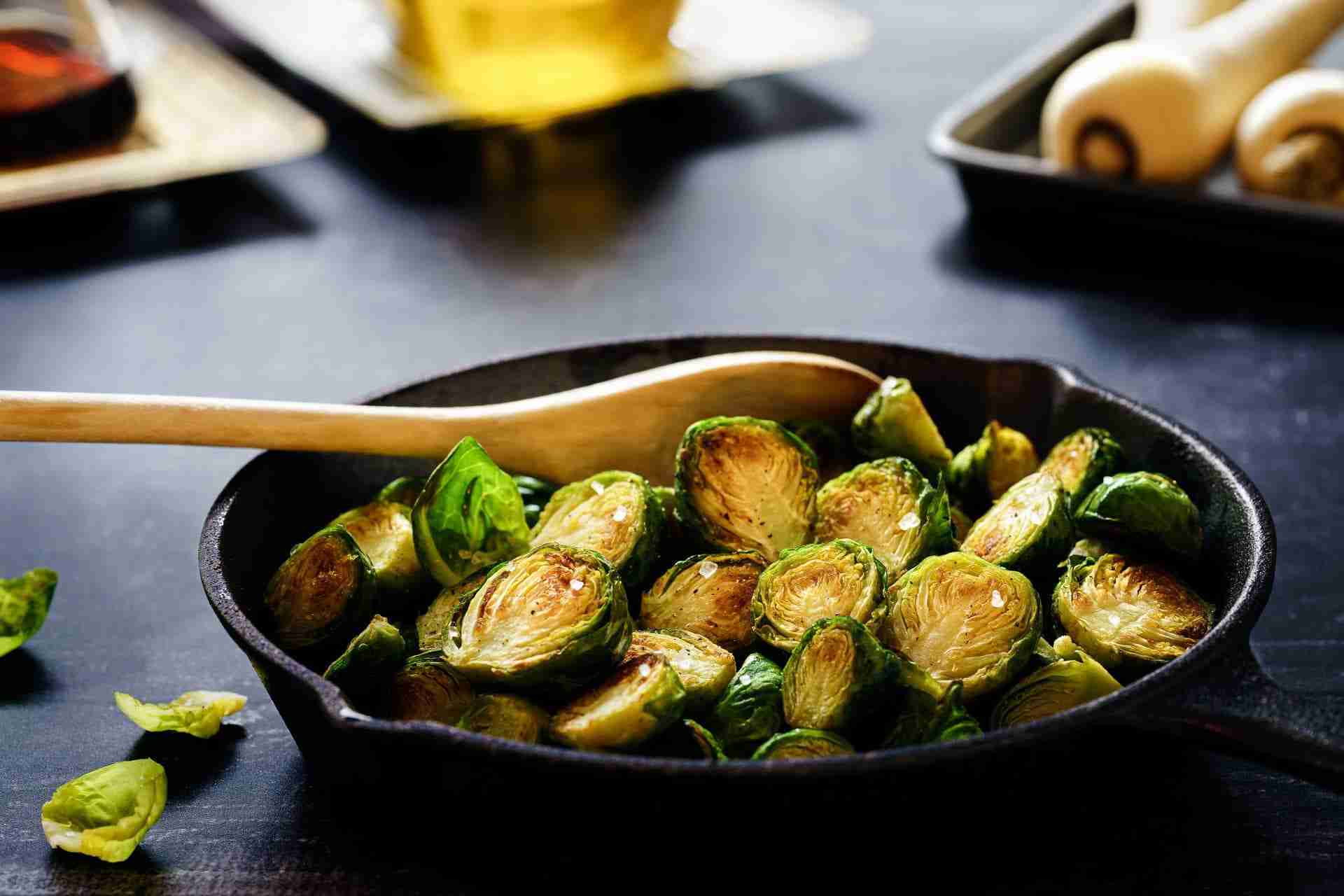 Coming up with the weekly dinner menu or healthy dinner ideas can sometimes be a chore. It can be easy to cook the same things over and over again, week after week, until you get sick of the current options. Some of us don't even plan ahead and instead face a daily dread, waiting to the last minute to decide dinner each day. This often means we sacrifice quality or at least make too many shopping trips per week.
While I may not be able to get rid of the dread that surrounds planning dinner for you, maybe I can provide you with some new ideas on what to cook for dinner. Healthy eating doesn't have to be bland and boring, on the contrary, it is quite delicious and packed with real flavor. Check out some ideas below.
Veggie Sides
Parsnip Mashed Potatoes – Get about 2 lbs of parsnips and peel and cut them into 1 inch chunks. Place in a pot of water and bring to a boil, cover and simmer until fork tender. Then blend in the blender with some ghee, about 1/2 tsp salt, and 1/8 tsp nutmeg. Add some goat milk if more moisture is needed to thin them out. Enjoy!
Roasted Cauliflower – There are all kinds of ways to flavor and roast cauliflower. My family enjoys a recipe with onions, thyme and parmesan. You can also sprinkle curry powder and turmeric for a spicier veggie, or even just use cocoa powder and salt. I have tried cocoa powder and salt on cauliflower before and it is surprisingly tasty and a way to mix up your veggies. Cooking is about enjoying food and being creative.
Parmesan Baked Zucchini Spears – These are a delicious veggie side that will have your family gobbling their veggies! Check out the recipe at Raising Generation Nourished.
Garlic and Veggies – Seriously just about any veggie is delicious with some butter or ghee, minced garlic, and salt! One of my favorite veggies this way is asparagus. Melt your fat and wet the asparagus with it, add in a bunch of minced garlic, sprinkle salt and pepper, and mix all together. Roast at 375 until done. Roasted brussel sprouts are also delicious with some garlic powder and salt, or whatever garlic seasoning mix you want to use.
Meats
Teriyaki Burgers or Blue Cheese Stuffed Burgers with some red onion is delicious. You can also spice up a regular hamburger with some seasoning and an over easy egg. I don't have a specific recipe link here, but you can find recipes on the internet.
Pumpkin Sloppy Joes – this is a quick meat to cook and can go on top of a sweet potato (slightly carb heavy). It makes plenty for leftovers the next day. Roast some broccoli in coconut oil with a garlic powder mixture and salt and you got a tasty, healthy meal. See Paleo Leap's website for the recipe here and consider adding some coconut aminos and Worcestershire sauce: https://paleoleap.com/pumpkin-sloppy-joes/
Rosemary Cranberry Chicken – Oh my! This is a delicious recipe that goes especially well in the winter, but can be enjoyed any time. While the recipe calls for fresh cranberries, my family always uses dried cranberries because they are handy. To rehydrate the cranberries, boil some water and use it to cover 1 cup of dried cranberries, then let sit for 15 minutes and drain. Now your cranberries are ready for use. Pair this meat with a parsnip puree (boil water and cook the chunked parsnips until fork tender, then make into a mashed potato type dish in the blender with butter or ghee). Check out Paleo Leap for the recipe: https://paleoleap.com/cranberry-rosemary-roast-chicken/
Complete Meals
Quinoa Stir Fry – Stir frys are easy and simple and you don't really even need a recipe. I like to cook some chicken pieces in coconut oil with ginger, onion, and garlic powder and salt, then a mix of veggies (red pepper, kale, broccoli, carrot slices) with the same seasonings. I cook about 1 1/2 cups of quinoa in some chicken broth and then once all elements are done cooking, I combine the chicken, veggies and quinoa into one pan and add in extra chicken broth and coconut aminos for seasoning. Yum! This is delicious when topped with some melted Goat Milk Ghee! Got to get in those healthy fats!
Butternut Squash Pizzas – These are so good and simple and you can even make them cheese free if needed! You slice butternut squash into big round discs. You want to choose a butternut squash with a thick and tall top so that you can avoid the seeds, and you slice it until you get down to the wider part where the seeds start to appear. Cut off the skin. Then bake in an oven for 375 degrees Fahrenheit for 20 mins on each side, after lightly brushing on coconut oil and sprinkling each side with salt. Meanwhile, cook up some grass-fed beef, then saute veggies in a separate pan (kale, broccoli, red peppers) and mix beef, cooked veggies and a can of organic pizza sauce until warm. Top cooked butternut with mixture and eat or top butternut with mixture and cheese, put back in the oven until the cheese is melted, and pull out your pizzas!
These are just a few ideas to get you started. I hope you have found them helpful!
Don't Forget!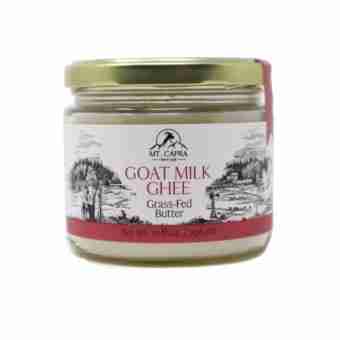 Don't forget one of the best cooking companions you can have in the kitchen – Goat Milk Ghee! Our ghee is naturally rich in MCTs, is creamy, and tastes delicious. Great for roasting your veggies in, mixing in mashed potatoes, spreading on a dinner roll or even flavoring and melting on steak! If you make something with your goat milk ghee for dinner that is delicious, tag us on Instagram @mtcapra