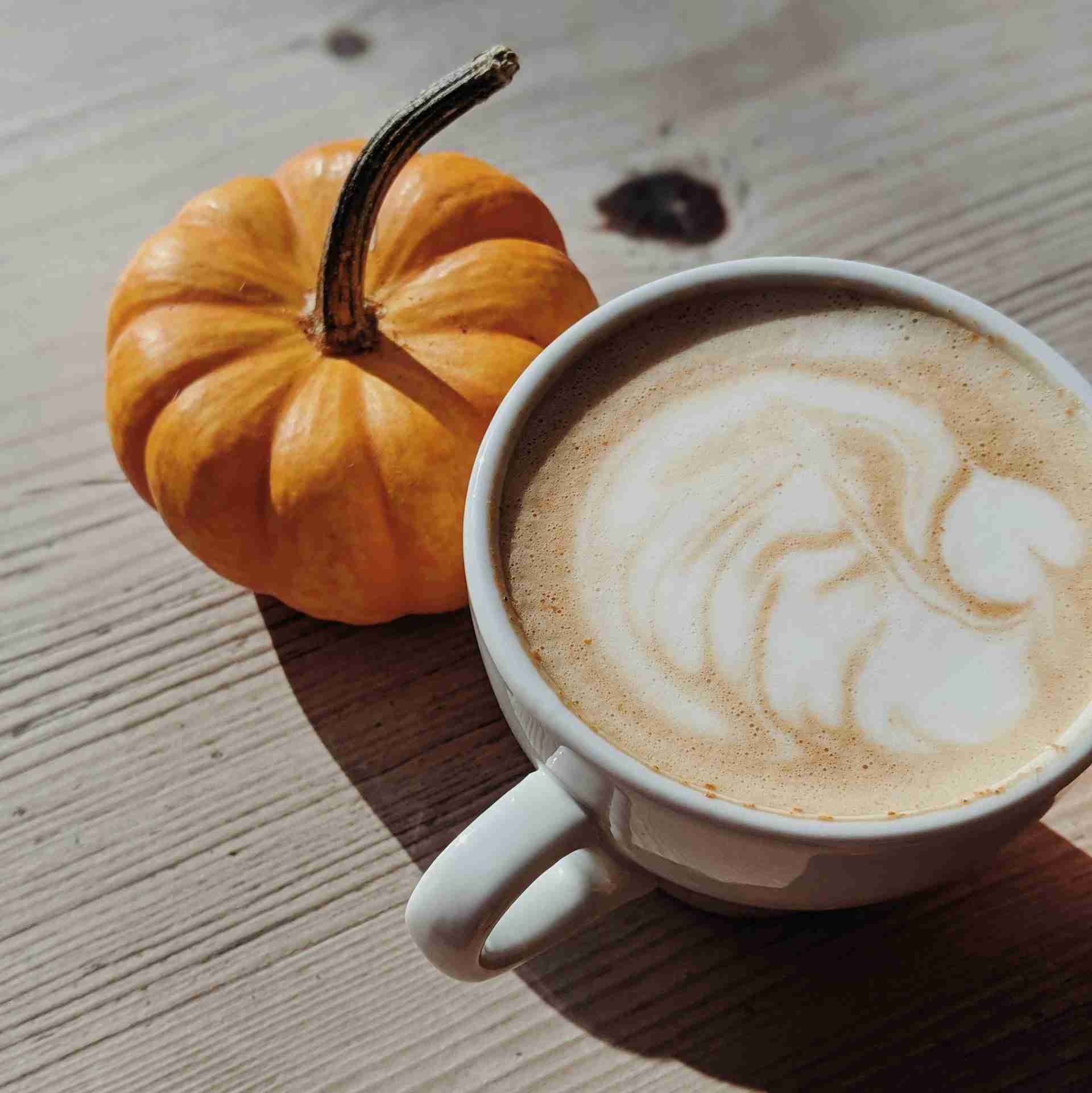 What could possibly scream autumn more than a piping hot pumpkin spice latte?
While I love trying out various coffee shops' version of the pumpkin spice latte, my stomach does not tolerate the cow's milk well, and alternative "milks" (like hemp, coconut, or almond) do not provide the same creaminess that I long for. That is why this homemade (and money saving!) version includes easy-to-digest goat milk cream from our cream flakes!
This recipe is easy to make and adjust to your individual tastes. Some may prefer more maple syrup or want to try sugar as a sweetener, while others may choose more spice. This is less sweet than a typical coffee shop version, but, health-wise, less sugar is a good thing! Try it out for yourself and adjust it as you see fit.
Pumpkin Spice Latte
Ingredients:
10 oz hot freshly brewed coffee (can be brewed however you prefer: french press, pour over, percolator)
2 tsp maple syrup-less sweet // 1 Tbs maple syrup-more sweet
1/4 tsp + 1/8 tsp pumpkin pie spice
2 Tbs Goat Milk Cream flakes
2 tsp canned pumpkin
pinch salt (optional)

Directions:
Blend all ingredients together in a stand-up blender or with a small immersion blender.
Enjoy your warm mug of autumn-y yumminess!!!
Notes: The pinch of salt may seem unconventional, but a little salt is often said to enhance the sweetness and flavor in desserts, and decrease the taste buds' view of bitterness, so I decided to try it. A real, unrefined salt like Himalayan salt or Celtic sea salt also provides a natural source of a plethora of minerals and brings some extra electrolytes.
I haven't tried it yet, but I bet some Capra Mineral Whey or Clean Electrolytes would be great blended into this too.
Experiment and see which version you like best!