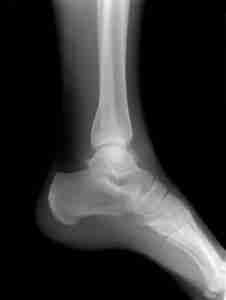 If you've ever been stung by a bee, sprained your ankle, or suffered from a runny nose as the result of the common cold or an allergy, then you have encountered inflammation.  Inflammation is your body's reaction to irritation, injury, or infection.  Inflammation is the way your body protects itself and begins the process of healing.  Symptoms of inflammation include pain, swelling, redness, and sometimes loss of movement or function.
Not all inflammation is bad.

Inflammation can be acute or chronic. When it is acute, it is a response to tissue damage and is actually the side of inflammation you don't want to be without. It isolates a damaged area and mobilizes immune cells and promotes healing. Acute inflammation usually lasts a few days and ends when the injury has passed through the first stages of healing.
Causes of acute inflammation can be burns, chemical irritants, infection by pathogens, physical injury, foreign bodies, including splinters, dirt and debris. If acute inflammation is not resolved, over time it can evolve into chronic inflammation. Think about how red your finger gets when you get a splinter and you will know acute inflammation first hand.
Inflammation is not always obvious, but can silently affect every cell in your body.
This is what is called systemic inflammation because it affects your whole system. Over times it can negatively impact your health and abilities. For example allergies, joint pain, and premature aging are just a few of the ailments linked to systemic inflammation.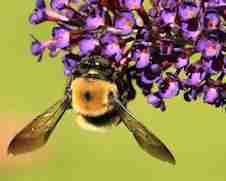 Chronic inflammation can be caused by persistent acute inflammation or an autoimmune reaction. It is characterized by simultaneous destruction and healing of the tissue involved in the inflammatory process. In chronic inflammation, the inflammatory response is out of proportion to the threat it is dealing with or it is directed against inappropriate targets. In the first the, the result can be more damage to the body than the agent itself would have produced. Allergies and autoimmune disorders are examples of chronic inflammation in response to what should have been a harmless agent. Some examples of these are Asthma, Rheumatoid arthritis, Multiple Sclerosis (MS), Crohn's Disease, and Systemic Lupus Erythematosus.
Chronic systemic inflammation is an underlying cause of many seemingly unrelated diseases.  As humans grow older, chronic systemic inflammation can have degenerative effects on the body that can result in disease. Many people suffer from these officially unrelated group of disorders. They are the underlying cause of a vast variety of human diseases. These are diseases such as cancer, atherosclerosis, strokes, acne, heart valve dysfunction, congestive heart failure, digestive system diseases, diabetes and Alzheimer's disease.
Additionally, the level of certain proteins in your blood increases with increased levels of inflammation. C reactive protein (CRP) is one of these chemicals. It is also the most widely used test given today to measure inflammation in the body. CRP is often measured in conjunction with other blood tests. A CRP level of less than 5 mg per liter of blood is considered normal. Many researchers believe that even slight elevations in CRP are tied to an increased risk for heart attack, stroke, diabetes and other diseases.
This concludes our intro into explaining inflammation.
Tune in next week and we'll look at 6 foods to avoid that can cause dangerous inflammation.
Terry Perry, RD – Registered Dietitian

Terry is a Spokane native and received her B.S in Food and Nutrition from Eastern Washington University. She has worked as a Registered Dietitian for the last 25 years in the field of Nutrition Education and Disease Prevention. Terry began her dietetics career at Holy Family Hospital and served as Chief Clinical Dietitian, she has been on staff with The American Cancer Society, and the Washington State Dairy Council. For the past 15 years she has worked as a Private Nutrition Consultant to the Washington Dairy Farmers, the YMCA, The Wellness Workshop, KXLY television, as well as a local media spokesperson, a featured newspaper columnist, and conference speaker.
From 1991-2006 Terry was a Nutrition Consultant in private practice at South Hill Family Medicine, she is now a coordinator for Washington State Universities Food $ense program. Terry is a member of the American Dietetic Association, The Greater Spokane Dietetic Association, and the Nutrition Entrepreneurs Practice Group. She is also a member of The Healthy Families/Active Kids Coalition, a community consortium that works to promote healthy lifestyles for children and families in the Inland Empire.

Statements made on this blog/website have not been evaluated by the Food and Drug Administration. The products mentioned are not intended to diagnose, treat, cure or prevent any disease.