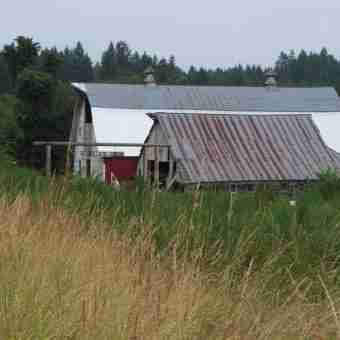 You have all heard the rather dire prognosis about farming in America:  the big farms, the agribusinesses, the corporations, are taking over the farming industry, and the family farms are fading from existence.  This seems to be the general consensus/understanding about farming.
But it's simply not true!
Statistics do point to a massive rise in corporation farms.  There is no doubt about that . . . but . . .for small farmers, the future of farming is not bleak at all.
The most recent statistics tell us that in the Wonder Years of farming, around 1910, there were over six million farms in the United States, and the average size of those farms was a little over 300 acres.
Flash forward to 2016 and there are only 2.2 million farms in the U.S, but the average size is 418 acres.
So, fewer farms, but larger farms . . . statistics bear that out.  But a closer look at those statistics will tell you that yes, large farms are on the increase, but there is actually an increase of small farms and a decrease of middle-sized farms.  Farms of under one-hundred acres are, in fact, rising in number drastically.  It is an encouraging statistic for sure.  Yes, agribusiness corporations hold the majority of farming land in this country, but more and more young people are turning their attention to farming in hopes of growing healthy foods for their families and for local markets.
We think that is fantastic!  Obviously, because we have one of those small farms.
We are family-owned and run, a small farm near Chehalis, Washington, practicing grass farming with goats, and like all small farms we are just trying to make our mark on this land and be a valuable and productive member of our society.  Could we be larger?  Most likely, yes, but at some point "going large" means giving up a certain amount of quality control, and that we will not do. Our goat milk products are advertised as being healthy for you and your family, and we can only make that claim if our quality control is guaranteed.
So we plan on staying small, thank you very much.  That way our word remains our sacred bond with our customers and our neighbors, and our word means everything to the Stout family.
ABOUT MT. CAPRA
Mt. Capra is a small, family-run farm in the Pacific Northwest which, for nearly a century, has been producing premium whole foods and nutritional products from goat milk. Our grass-fed goats graze on pesticide-free and chemical-free forage 365 days a year. No hormones or antibiotics are used to increase production of our
cleansing supplements or other nutritional products.